In December we took on WeStore as a client. WeStore are a young company attempting to disrupt the self-storage industry, collecting, storing and delivering boxes of personal items rather than charging for hiring a lock-up/room.
Despite having worked with two agencies their campaigns and landing pages still required obvious improvements:
Objective 1: Reduce CPC and increase CTR
Existing CPCs were unpredictable partly due to poor account performance (CTR). We rebuilt all campaigns, splitting campaigns by match-type and introduced negative keywords – surprisingly CTR was largely impacted by the term 'self storage' due to a film of the same name being launched in 2013 and the fact ads were not crafted to the keyword bid upon.

Objective 2: Improve landing pages to boost conversion
The second objective surrounded landing pages. Bounce rate was high and the marketing funnel was poorly defined. We tackled this by:
Reducing page weight (2.4mb originally)
Moving the sign-up section to the landing page – removing the need for customers to leave the landing page thereby shortening the conversion funnel
Offering an incentive, in this case a free trial
Clearly displaying unique selling points above the fold (on most devices)
The page went from this: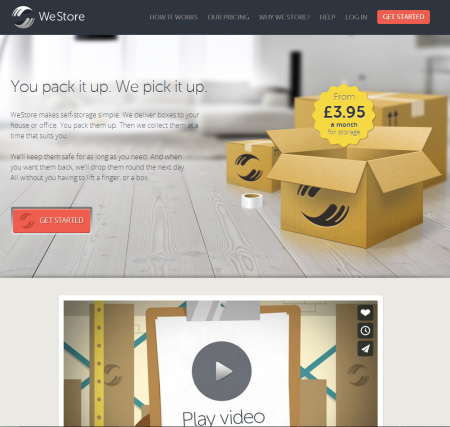 To this: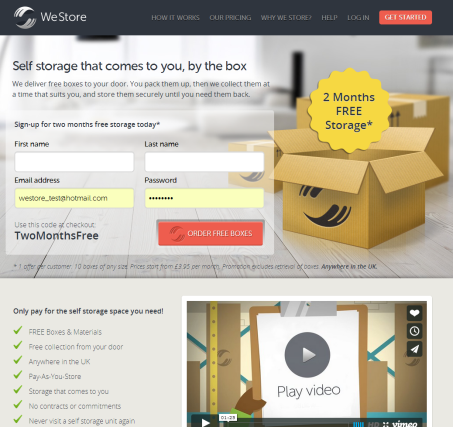 If you would like to see whether we can help your organisation too, contact us.